BOVINE EPHEMERAL FEVER - 3 DAY SICKNESS
Posted by Dr Danielle Plummer on 4 March 2020
With the recent and much needed rain throughout the Western and Darling Downs an increase in the incidence of Bovine Ephemeral Fever (BEF) is expected. Often referred to as 3 day sickness, BEF is an insect borne virus which has the potential to cause serious economic and production losses. Spread by mosquitoes and biting midges, the disease is widespread throughout Queensland. In most years, BEF cases start at the beginning of the wet season in Northern Queensland and then spread south.

Animal Health Australia NAMP (National Arbovirus Monitoring Program)
Onset of clinical signs is usually rapid with bulls and fat cows typically the worst affected. Clinical signs include:
Fever
Stiffness, shifting lameness affecting one or more legs. Some animals become recumbent and may remain down for up to a week.
Swelling of joints.
Elevated respiratory rate.
Drooling
Nasal and ocular discharges.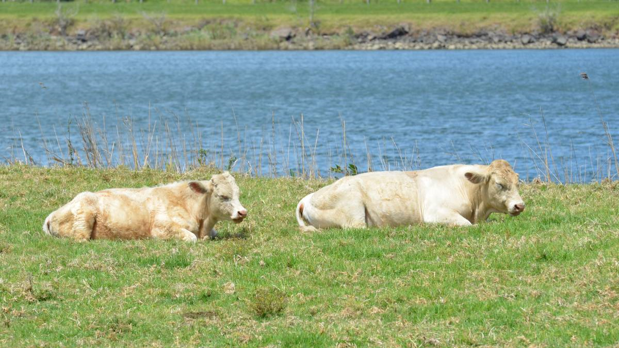 Severely affected animals lose condition and pregnant cows may abort. In most cases the infection has a short duration with rapid recovery, however it is reported that 1-10% of cases die.
The diagnosis of BEF is made on the presence of muscular stiffness, lameness, rapid spread of disease through herds and fever. The virus can be identified from blood samples taken from affected animals.
A vaccine is available for the prevention of BEF, it is a prescription only vaccine and therefore only available through your local vets.
Two injections of the vaccine 2 weeks to 6 months apart are necessary for long-lasting protection. Annual boosters are recommended. It is advisable to commence vaccination in the winter months so that cattle are fully immunised prior to summer rains. The vaccine provides good levels of protection against BEF. Field observations have shown that some vaccinated cattle can develop mild disease, however the severity and duration of illness is very much less than in unvaccinated cattle.
Treatment with anti-inflammatories has been shown to reduce the course of the disease. Most animals will recover if supportive treatment including shade and water is provided, however in some extensive grazing management systems this is often improssible to provide.

Knox Veterinary would like to thank our partners at Zoetis for their assistance in compiling this post. We recommend and sell the Zoetis range of cattle vaccines.

Author:
Dr Danielle Plummer
About: Danielle "Bean" Plummer BVBio/BVSc, graduated from Charles Sturt University, Wagga Wagga in 2017. She grew up on a sheep, cattle and cropping property in Central New South Wales. Her love of the land and understanding of primary production, reflects well in her role as Veterinarian with Knox Veterinary. Danielle enjoys large animal work and is always keen to get out in the paddock. She is a rugby fanatic and is captain of the local Wheatchix rugby team, she was awarded highest point scorer and best all round player for 2019.