MORE BANG FOR YOUR BULL
Posted by Dr Kim Kelly BVSc MANZCVS on 29 October 2019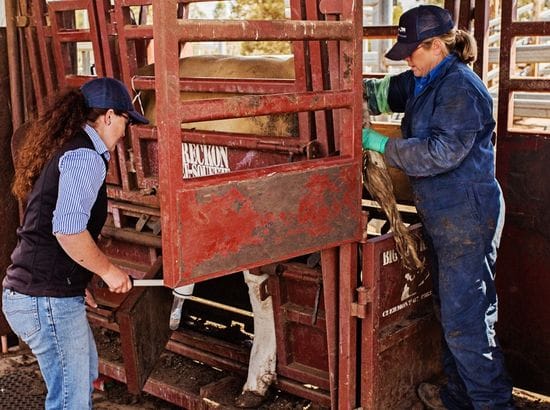 Bull selection can be the single most powerful tool for genetic improvement in your herd and the genetic influence of the bulls introduced can be far reaching, across generations. Any loss of fertility in your bull/s will not only see losses in your potential calf crop but limit the genetic gain in your herd.
To objectively evaluate a bull's soundness for breeding, the best method is assessment through a Bull Breeding Soundness Evaluation (VBBSE).
BULLCHECK is the format endorsed by the Australian Cattle Veterinarians and is a consistent, standardised examination and reporting system. If a bull, having met minimum fertility standards in this assessment, he has a high probability of being fertile.
The examination assesses:
1. Physical: Structural soundness legs, feet, joints, back and gait are assessed for soundness. Penis and sheath health are inspected and internal sex organs are palpated and examined for irregularities.
If a bull is unsound physically, there may be limitations to the ability to move long distances to seek out and serve cows.
2. Scrotal palpation and measurement the testicles are palpated for tone and abnormalities and the size measured. This measurement is an indication of the bull being fertile himself but genetically this information can also indicate potential fertility in the female calf crop both in terms of age of puberty and earlier return to oestrus and shorter days to calving.
3. Semen Motility a sample of semen is obtained and examined at the time of collection. Sperm cells must be forwardly motile and at a minimum more than 30% must be observed to be forwardly motile.
4. Semen Morphology a sample of the crush side collection is preserved and sent to a specialised laboratory for examination under very high powered microscopy. The structure or anatomy of at least 100 sperm cells are examined and an assessment of the level of defects is made.
Some of these defects prevent the sperm fertilising the egg, where the most serious defects can see the sperm fertilising the egg but then the developing embryo dies and the female will fail to fall pregnant on that cycle. This delay in in achieving pregnancy then adds many pressures with shorter recovery times from calving to re- joining, fewer and smaller calves at weaning.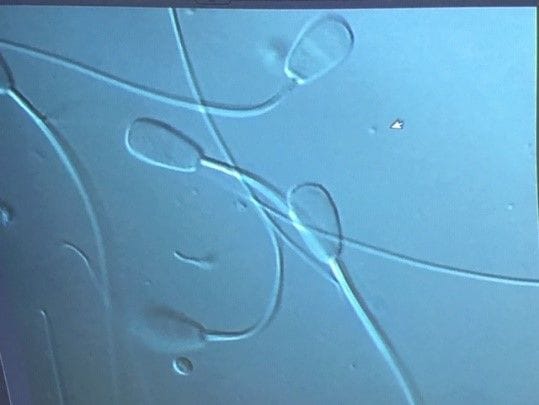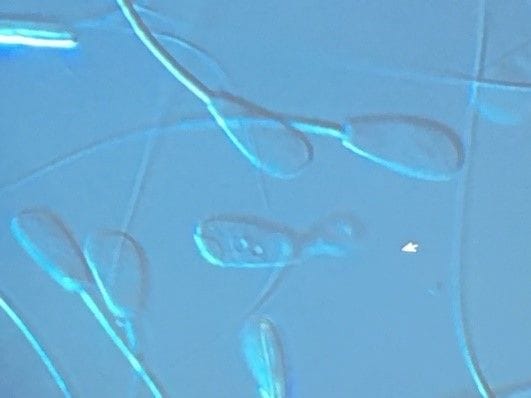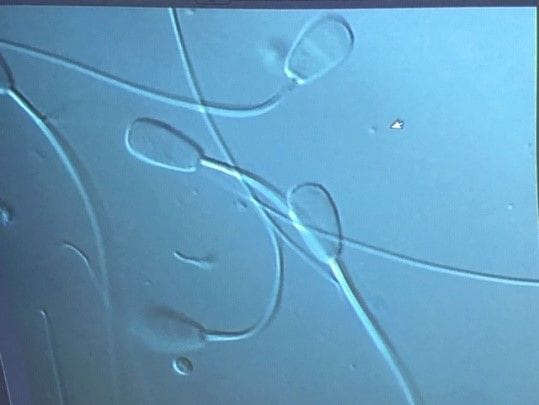 Morphology of the sperm cell is now recognised as the most important measure of fertility in a bull. Results of the Bull Power Project (a jointly funded research project by the MLA and Qld DPI) showed that percent normal sperm of the bull was the measurement most highly correlated with calf output. In this project involving tropical breed bulls in northern Australia, bulls with high percent normal sperm measurements were most likely to sire high percentages of the calf crop.
In addition to proving an individual bull's ability to be fertile, further research is showing that percent normal sperm in a bull is correlated with the future reproductive performance of both his male and female progeny (affecting traits such as age of puberty of the sire's daughters as well as the calving/return to service interval). To ensure maximum genetic progress in a herd, individual measurements need to be included in a genetic analysis where all factors of herd fertility are considered.
Selection of sires at given levels of percent normal sperm morphology will result in:
1. determination of the potential fertility of a bull, and
2. the potential to influence other fertility traits within a herd
A guide for minimum normal semen morphology is
a. Above 70 % normal sperm for bulls used in AI or single sire matings
b. Above 50% normal sperm for bulls used in multiple matings.
It is important to note, morphology in mature bulls is largely repeatable, it can vary with stress (ie. changes of feed, fevers, transportation/showing).
Given the importance of herd fertility the University of Queensland has established a Sperm Morphology Standardisation Program which aims at ensuring an accepted and trusted industry standard for the measurement of Sperm Morphology. This results in consistent identification and classification of defects in sperm samples. The participants in the Program undertake annual testing and participation in workshops. In making selection decisions, beef producers can have confidence in the results provided by morphologists certified as members of this program. As part of the complete Bull Breeding Soundness examination, test results can only apply to the date of the examination.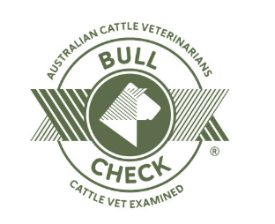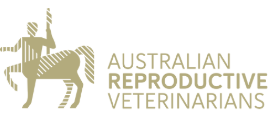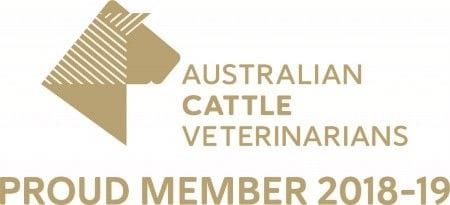 Author:
Dr Kim Kelly BVSc MANZCVS
About: Kim has worked in mixed practices throughout Western Queensland, Northern New South Wales and Victoria. After realising a need for efficient reporting of bull semen morphology, she studied and trained as a semen morphologist. Further to this, she achieved a membership with the Australian and New Zealand college of Veterinary Scientists in animal reproduction. She is a member of the Australian Cattle Veterinarians and Australian Reproduction Veterinarians special interest groups and involved in a group of morphologists striving to achieve standardised reporting and maintenance of standards. She also has an interest in the examination of other domestic species - rams, dogs and stallions. Kim is a Senior Veterinarian with Knox Veterinary in Dalby.